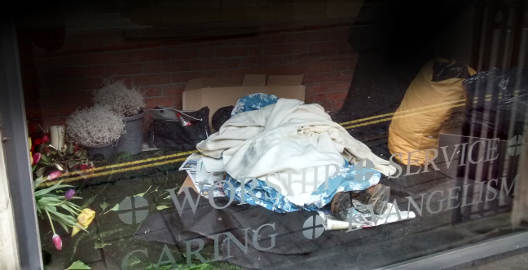 The speaker at our Homelessness Sunday evening service was Andy King, Single Homelessness Coordinator at Cambridge City Council. Andy shared some of his experience of working with homeless people, and paid tribute to the contribution made by the Cambridge Churches Homelessness Project (CCHP) of which Church at Castle is part.
The sum of £206 was collected at the service and donated to CCHP. This will help to meet the costs of employing a part-time worker, renting storage space and renewing basic equipment.
Churches involved in the CCHP open their premises to provide a hot meal and overnight accommodation to homeless people during December, January and February, and Castle Street is currently hosting this every Wednesday night.